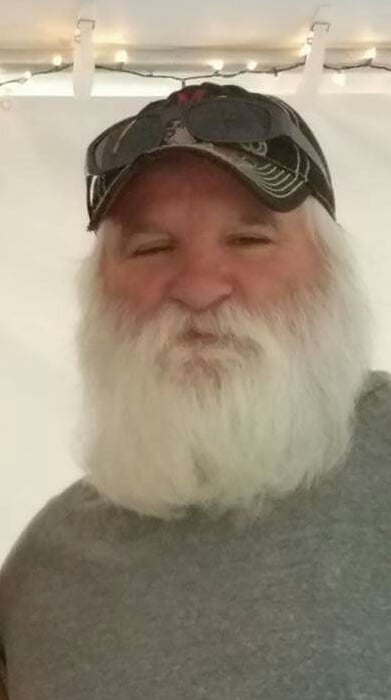 Ryland Gary Huband, Jr.
November 5, 1960 – July 30, 2021
Ryland Gary Huband, Jr (Bubba), 60, of Chesterfield VA, went to be with the Lord on July 30, 2021. He was born on November 5, 1960 to Diane Dunn Duke and Ryland Gary Huband, Sr ( Billy). He was a Tow Truck Driver before he became disabled. He enjoyed building race cars, fishing, and spending time with his loving dog Casey. Wilkie Leon Dunn was a father figure to Bubba and an important part of his life. He had a favorite cousin, Shelby Jewell, who was always there for him. Bubba was preceded in death by his loving stepfather, Carter Duke (Curley).  Bubba is survived by his devoted wife of 18 years, Leigh; his mother, Diane Dunn Duke; his father, Ryland Gary Huband, Sr;  one son, Randy (Michelle) Patterson; one daughter, Amanda (Al) Schlimme; two stepdaughters, Brittney (Eli) Delgado, Elizabeth Loving; one stepson, Bud Loving; five grandchildren; two sisters, Debbie (Greg) Teachey, Julia (Chris) Bivens; one half-sister, Sherry Huband Browning; and one stepsister, Kathy Duke Hickman; two nieces and three nephews, whom he all loved.  A gathering will be held by the family.