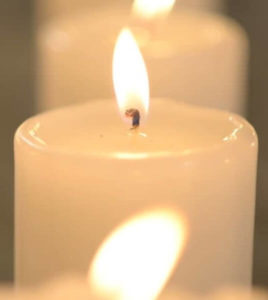 Angelo Charles Ricca
May 13, 1927 – June 9, 2022
With great sadness we announce the passing of Angelo Ricca on Thursday, June 9, 2022.  He was 95 years old.
He was predeceased in death by his loving wife Rosalie.  He is survived by his son, Richard; daughter Madeline; and granddaughter Kristen and Chris.  He was a good and  honorable man, and a true patriot who loved his country dearly.  He was a veteran of World War II and Korean War.
A viewing will be held from 9:30 – 10:30 a.m. Thursday, June 23 at St. Michael's Catholic Church in Glen Allen. A Mass of Christian burial will begin at 10:30 a.m. with a reception to follow. Entombment will follow the reception at Westhampton Memorial Park.
Memorials may be made to VFW(Veterans of Foreign Wars) and Tunnels to Towers.   His joyous presence will be missed.