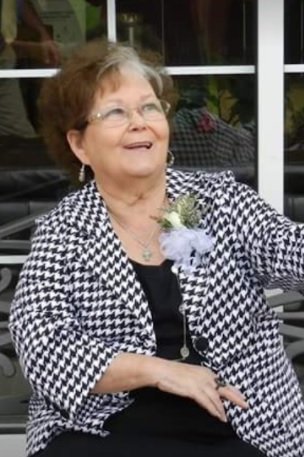 Bobbie June Cooper
March 4, 1942 – May 22, 2021
Bobbie June Cooper, 79, of Petersburg passed away on Saturday, May 22, 2021 at Southside Regional Hospital.
Bobbie was the daughter of the late Lauren Graham McQueen and Eleanor Merel Pickering Joyner.
She was the widow of Audrey Cooper.  Bobbie was a member of Heights Baptist Church.  She was a loving wife, mother, grandmother and great-grandmother.
Survivors include her daughter, Tammy C. Clarke (Toy) and Eleanor C. Adams (Gary); her grandchildren, Autumn Cook (Cody), Colton Adams (Alison), Audra Antich (Tony), Carson Clarke (Emily), Sydney Adams (Austin Johnson), Caleb Clarke (Isa); her great-grandchildren, Elena Adams, Peyton Adams, Chase Clarke, Travis Cook and Skylar Antich; her sister, Geneva Tench; goddaughter and niece, Shannon Wohler (Kurt) and their sons, Lucas Wohler and Nicholas Wohler; and nephews, Trey Fisher, Jimmy Tench (Connie), Michael Shawn Tench (Kim) and children.
A memorial service will be held at 2 p.m. on Monday, June 14 at Heights Baptist church, 17201 Jefferson Davis Hwy, Colonial Heights, VA 23834.