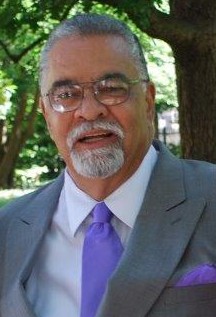 David N. Manley
March 1, 1951 – November 11, 2022
It is with great sadness we share the passing of David N. Manley, 71  of Sandston, VA Following a long battle with cancer, David slipped away peacefully on Friday, November 11, 2022.
David was preceded in death by his parents, Curtis and Frances Manley; siblings Claudette Timberlake and William Manley.
He leaves to cherish his memory a loving daughter, Keisha Manley (Mitchell Hanley), son Kenneth Manley; grandsons Nicholas and Anderson Hanley; his siblings, Lila Ham, Bob, Luther, Ron, Royal Manley; and a host of nieces and nephews.
David retired from The GRTC Transit System  after 41 years of service. He enjoyed singing with the Virginia Choral Ensemble and spending time with his family. Known for being a doting grandfather, his sense of humor, and generosity, David will be missed by all that knew him.
A private service will be held for the family.
In lieu of flowers, please send a dedicated donation to David's favorite charity, online, by phone or mail to St. Jude Children's Research Hospital.