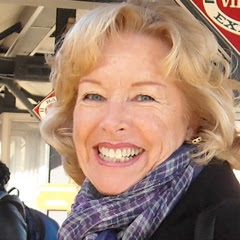 Diane Marie Lenahan
August 3, 1942 – October 29, 2023
Diane Marie Lenahan, beloved wife, mother, grandmother, sister and friend passed away on Sunday, October 29, 2023, at the age of 81 surrounded by the love of family and her caregiver.
Diane leaves a legacy of love and affection for all the world, and a legendary smile that would light up a room.  She was an educator and an active member of her community.  Diane was born and raised on Staten Island, New York where she met and married the love of her life, John Lenahan.  She attended Brooklyn College at the age of 16 where she was the first to graduate in her family with a degree in Elementary Education.  In the early years of her marriage to John, she supported him by teaching while he attended St. John's Law School.  Eventually, the two moved to Fairfax County, Virginia where they raised their two daughters, Suzanne and Jacqueline and resided for forty-eight years. She was a dedicated mother who spent many early morning weekends taking her daughters to horse shows and making her delicious fried chicken and potato salad.
As a fun spirited grandmother, she thrived on experiences versus gifts, taking the grandchildren on trips and adventures.
For over twenty years, Diane had a successful career with Fairfax County Public Schools.   While working full time, Diane completed masters' programs in education and counseling.  She started working in the middle schools at Robinson Secondary School where she taught and was a guidance counselor.  Diane later moved on to become the Guidance Director at Bryant Intermediate School, then on to Hayfield Secondary as the Director of Student Services and Sub-School Principal, where she retired in 1998.  Diane had a special gift working with young people, becoming a role model to many who knew her. Former students often came up to the family saying she was their favorite or how much they loved her.  Upon retirement, Diane embarked on a new goal in real estate, eventually opening up her own firm, Wolf Run Realty in Clifton, Virginia as the Principal Broker.  Always a people person and good listener, Diane loved working with her real estate clients, and she prided herself on delivering first class service to everyone who walked in her door.
Diane was a lifelong learner who never lost her curiosity about the world.  In her retirement years, Diane relished traveling the world with John to many places, including Central America, South America, Europe, Africa, and India.  She trekked in Patagonia and skied in the Alps.  The two had many wonderful adventures together and Diane said, when it came to John, she didn't just marry well, she married best.  Diane was gregarious, fun loving, and she never shied away from making herself, or others laugh. She loved taking trips with good friends, especially her hiking trips to far flung locations with the "Walkers and Talkers."  Diane was a gourmet cook and hosted countless dinner parties and large holiday gatherings at their home in Clifton, Virginia.  To Diane, everyone was a potential friend, and she had a reputation within the family for striking up a conversation with a perfect stranger and inviting her new friends to join the family for Thanksgiving or Christmas dinner.  In later years, Diane and John enjoyed boating and taking overnight trips on the Potomac River with their five grandchildren.  Never one to sit still, Diane stayed active with power walks with friends, book clubs, social clubs and volunteer work as a docent for Gunston Hall until her Alzheimer's disease robbed her of the ability to continue engaging in these activities.
Despite the heartbreaking progression of Alzheimers, Diane kept her sweet, jovial disposition to the end.  She greeted everyone with a beautiful smile and a mischievous wink or head nod.  She was a joy with everyone she came in contact with, and her presence is profoundly missed.  Diane truly leaves the world a better place.
Diane is survived by her devoted and loving husband of 60 years, John Lenahan; her children, Suzanne (George) and Jacqueline (Chad); and her five grandchildren Andrew, Irish, Caroline, Anna Kate and Wyatt.  She is also survived by her sister, Eileen (Kevin), brother Jim (Ginger); and her brothers-in-law, Robert (Lee) and Michael (Helen).  She was preceded in death by her parents, Blanche and Jim Costello.
The family is especially grateful for the support of Diane's compassionate caregivers, especially, Shelia Dantzler and also Yolanda Wilkins.
A Funeral Mass will be held at 11 a.m. on Friday, November 10 at St. Bridget's Catholic Church in Richmond VA. A receiption will follow at Salisbury Country Club.
A Celebration of Life memorial service and reception will be held in Northern Virginia on Saturday, December 2.
In lieu of flowers, please consider a memorial donation to The Georgetown University Medical Center Giving Memory Disorders Program or the Alzheimer's Association.