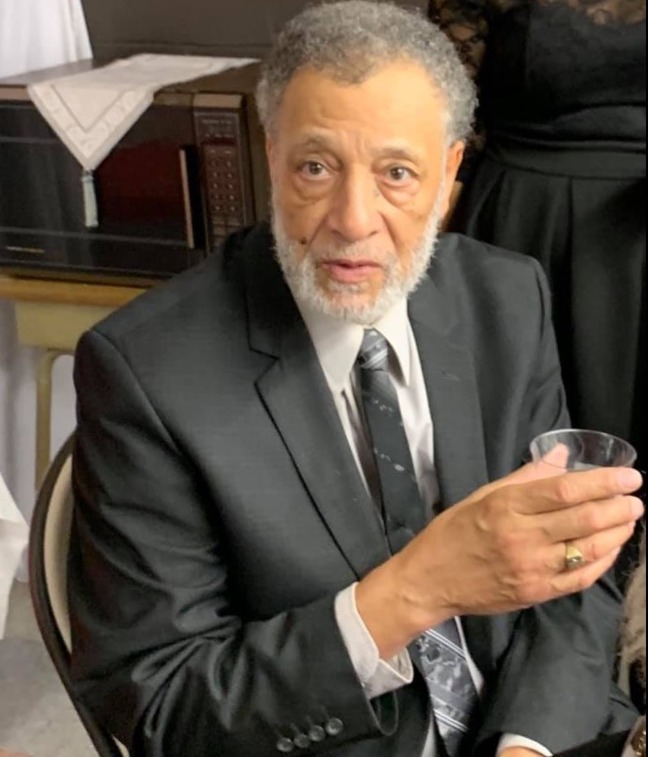 Elmore Parker Jones Sr.
December 1, 1941 – December 27, 2020
On December 27, 2020, Elmore Parker Jones, Sr went home to be with the Lord. Elmore, affectionately known by most as "Big Moe", was born December 1, 1941, the second eldest son of John Fitzhugh and Willinette Johnson Jones. He was raised and educated in Richmond, Virginia. He accepted Christ at an early age and was a member of Moore Street Baptist Church.
Elmore was employed at SuperValu (formerly Richfood), where he retired after 33 years of dedicated service in their Shipping Department. After retirement, he worked part-time as a driver for The GBRBC Child Development Center and as a delivery driver for automotive parts companies. When he wasn't working, Big Moe was shopping at his favorite spot–Wal-Mart or cooking a delicious Sunday meal. He was an avid reader, liked to watch the NEWS and NFL games, and enjoyed playing cards. His favorite watering holes were Wawa and McDonald's. Big Moe loved children, and was often the preferred babysitter for his grandchildren, nieces, nephews, and extended family.
He was preceded in death by his parents: John F. Jones, Sr., and Willinette J. Jones; two younger brothers: Carl Edward and Robert Marcellus Jones. He leaves to cherish his legacy and precious memory, his devoted, loving wife and primary caregiver: Rev. Janie Delores Jones, a loving son Elmore P. Jones, Jr and a loving and caring daughter-in-law: Lisa R. Jones; two grandchildren whom he spoiled and doted over, who affectionately called him "Papa": Dominick Re'Chard and Kiah Chante'l Jones; two devoted brothers: John Fitzhugh Jones, Jr. and Martin Monticello Jones; one loving sister, Marva Jones Williams, aka "Sweets"; two caring sisters-in-law: Mary "Frances" Wilder and Vinndray Hearn; one devoted brother-in-law: William "Butch" Lewis (Carolyn); one Godson: Ric'Chard Smith; a host of nieces, nephews, other relatives, and close friends.
A funeral service will be held at Noon Monday, January 4, 2021 at Affinity Funeral Service – Richmond Chapel, 2720 Enterprise Pkwy, Richmond, VA 23294. A viewing will begin one hour prior to the service at the funeral home chapel. Interment to follow in Oakwood Cemetery.
Click here to view the Funeral Service for Elmore Parker Jones Sr.