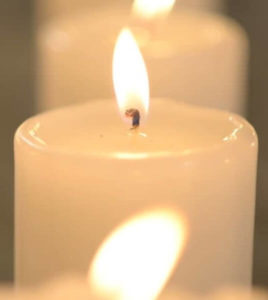 November 15, 1932

–

July 30, 2023
Ervin Ryland Waid, born November 15, 1932 in Charlottesville, Va, died Sunday, July 30, 2023 in Richmond, Va.  

Ryland was preceded in death by his father, Clyde Waid; mother, Evelyn Frances Eck Waid; sister, Barbara Lou Millikin; and beloved wife Glennia Lee Bailey Waid.

Ryland leaves behind his children, Cathy Waid Keating (Dan), Mike Waid (Martha), and Greg Gilliam (Tracy); as well as many grandchildren and great grandchildren.  His sweet legacy of love left to go forward.

Ryland enjoyed life, family, camping, golf, travel and music.  He taught himself to play the guitar and was always open to learning new things. A great reader, he had a special interest in anything history related.  In his later years, he even joined the Facebook craze as another way to connect and through it loved keeping up with friends and family. Ryland proudly served his country during the Korean War in the U. S. Navy on the USS Manchester, the USS Iowa and the USS Loeser.  He served in the USMC reserves as well.  He loved his time serving so much.  As a retired federal employee, Ryland enjoyed his time spent as a member of the American Legion Post 244 as well as being a lifetime member of the Veterans fo Foreign Wars.

In his words from a poem he loved…

Perhaps my time seemed all too brief, don't lengthen it with grief.

Lift up your heart and share with me.

God wanted me now; He set me free.

He lived by the golden rule, to "do the best you can with what you've got" and was thankful for each day.