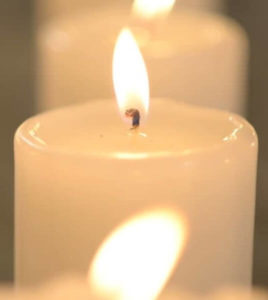 Eva Lee Robinson
June 17, 1930 – March 2, 2020
ROBINSON, Eva Lee, 89, of Richmond departed Monday, March 2, 2020 at MCV Hospital.
Mrs. Robinson was born June 17, 1930 in Keysville, Virginia.  She was the daughter of the late Charlie and Jeannette Rolls Lee.  She was also preceded in death by her husband, Charles Stanfield Robinson and her daughter, Carolyn Faye Robinson. She was a homemaker who loved to care for her children.  Mrs. Robinson was a member of Chicago Avenue Baptist Church.
Survivors include her seven sons, Charles Robinson, Clinton Robinson, Bobby Robinson, Ricky Robinson, Alexander Robinson, Anthony Robinson and Donald Robinson; three daughters Linda Bell (James), Lizzie Lawrence (William) and Deborah Delaware; and numerous grandchildren, great-grandchildren and great-great-grandchildren.
The family will receive friends from 6 to 8 p.m. on Friday, March 13 at Affinity Funeral Service – Richmond Chapel.  A funeral service will be held at 11 a.m. Saturday, March 14 at Chicago Avenue Baptist Church.  Interment will follow in Maury Cemetery.