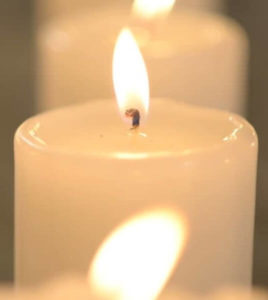 George Oliver Green Sr.
May 21, 1938 – February 15, 2023
George Oliver Green Sr., affectionately known to his family and friends as Porgie, entered into eternal life on Wednesday, February 15, 2023, at his home.
Porgie was the proud owner of Britton's Hill Custom Upholstery Shop in Richmond, Virginia. He was born May 21, 1938, to the late Wilbert Leroy Green, Sr., and Leona Haynes Green. Early in life, he accepted Christ, was baptized, and became a member of Trinity Baptist Church, led under the pastorate of the late Rev. K. D. Turner. There, he served on the Baby Choir and Junior Usher Board.
Pogie was educated in the Richmond Public School System. Later in life, he enlisted in the United States Army, having served in the Korean War for four years, and was honorable discharged. Porgie loved cooking, fishing, baking birthday cakes for the family, watching the news, and playing the lottery. Being a resident of Cool Lane for more than forty years, he was known for selling icebergs and candy.
Porgie was preceded in death by his parents; four sisters Virginia Davis, Geraldine Chappelle, Katherine G. Thompson, and Mary Ann Davis; and brother, Wilbert Leroy Green, Jr.
Porgie leaves to cherish his memory, his son, George Oliver Green Jr.; four grandchildren Neneka, Georgetta, Geonna, and Xavier Green; four great-grandchildren Trent Fields, Tajmier Green, Tyren Person, and Kayne Person; granddaughter-in-love (caregiver) Aisha and son TyQuann Person; sister, Leona G. Simpson; a host of nieces, nephews, great nieces, great nephews, among them, devoted nephew, Samuel E. Simpson, Jr.; cousins and other relatives and friends.
A viewing will begin at 11 a.m. on Friday, February 24 at Affinity Funeral Service, 2720 Enterprise Pkwy, Richmond, VA 23294. A funeral service will be held at noon in the funeral home chapel. Interment will follow at 2 p.m. at the Virginia Veterans Cemetery at Amelia.
Click here to view the live-streamed funeral service for George Oliver Green Jr.
God knew the road was getting rough.
And the hills were hard to climb;
So, He closed Porgie's weary eyelids.
And whispered, "PEACE BE THINE."
The Family