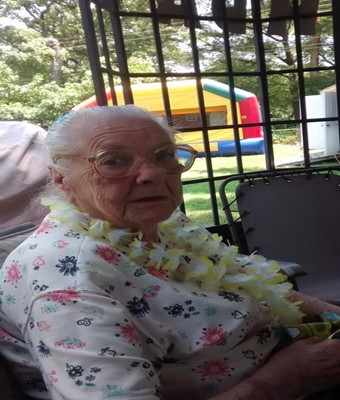 Georgia Ann Becker
October 8, 1943 – December 4, 2022
Georgia Ann Becker, 79, of Chesterfield, VA passed away peacefully at the Chesterfield Senior Living Home where she resided on Sunday, December 4, 2022.
Georgia is survived by her two daughters, Janet Unger of Ashland, VA, and Joyce Soens (Jerry) of Richmond, VA; three grandchildren Mike Mahanes (Kendall), Timothy Mahanes, and Lisa Butler; and also a great-grandmother of nine children along with numerous nieces and nephews.
She was preceded in death by her husband, Eric Becker; her parents, Wille and Carrie Perry; her brothers and sisters, Buck (Katherine) and Tom
(Maybelle) Perry, Edith Perry, Minnie (Stuart), Bertha Meeks (Edward), and Virginia Henshaw (Leslie).
Georgia was a longtime resident of Louisa County for many years. She was a homemaker and loved to play bingo and visit with family and friends and her favorite chihuahua dog of 13 years Tiny. She had a great love for her children and her grandchildren and great-grandchildren.
A  service will be held at 1 p.m. on Friday, December 16,  at Little River Baptist Church in Bumpass, VA where she is a member. The interment will be private.
She will be missed by all that knew and loved her.