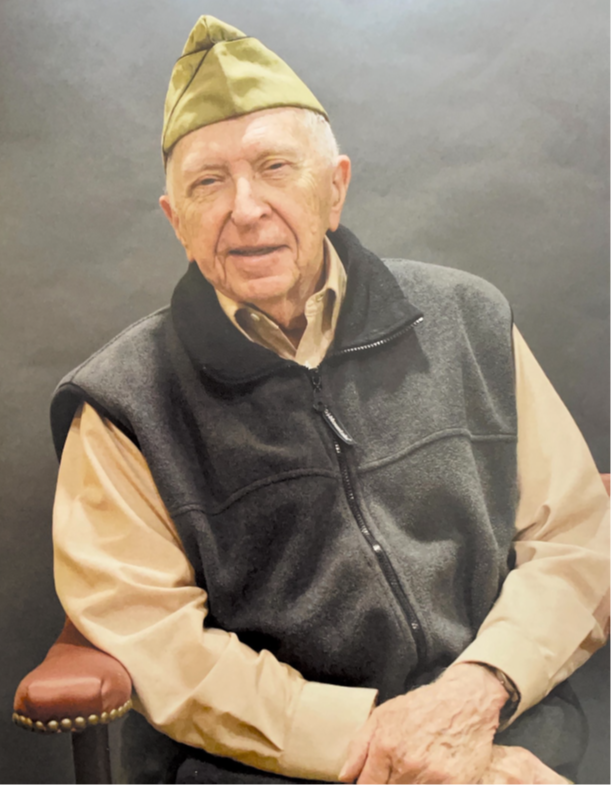 Harry Ronald Tully, Jr.
December 27, 1926 – February 23, 2022
Harry Ronald Tully, Jr., 95, of Henrico, passed away on Wednesday, February 23, 2022.  He was preceded in death by his parents, Harry R. Tully, Sr. and Elizabeth Scholl Tully, and his beloved wife of 66 years, Marian Haskell Tully.  Left to cherish his memory are children, Patricia Tully Leitch (Robert) of Wilmington, North Carolina, and Robert Mark Tully (Lisa) of Richmond; grandchildren, Melissa Barr (William), Jackson Tully, Elizabeth Leitch and Katharine Leitch; and great-grandchildren, Miles, Liam and Eva Barr.
Born December 27, 1926, in Philadelphia, Pennsylvania, he was inducted into the Army in 1945 and served in the Philippines.  Harry then attended Drexel University and graduated with a BS in 1950 and an MBA in 1955.
In 1950 he married Marian and they settled in Media, Pennsylvania where he was an executive at Sun Oil Co. for 33 years, including as Controller of Sunoco's Puerto Rican operations.  The Caribbean was a place his family was able to travel and enjoy a unique, memorable living experience.
Also a woodworker and artist, Harry's retirement was filled with furniture making, painting and folk art, all treasured by his family.  He touched the lives of so many people, often by hosting family and many visitors in Deer Isle, Maine where Harry and Marian spent summers.  In 2014 he and Marian moved to Henrico where their children and grandchildren enjoyed having them nearby.   Harry is remembered as the steady rock of his family, giving love by service to others.
A service in celebration of Harry Tully's life will be held on March 21, 2022 at 10 a.m., Gayton Kirk Presbyterian Church, 11421 Gayton Road, Henrico, VA.  Memorial gifts may be made to the Deer Isle Stonington Historical Society, Sunset, ME, or to Gayton Kirk Presbyterian Church.
Celebration of Life
Location
Gayton Kirk Presbyterian Church
11421 Gayton Road
Henrico, VA
Date
Monday, March 21, 2022
Time
10:00 am