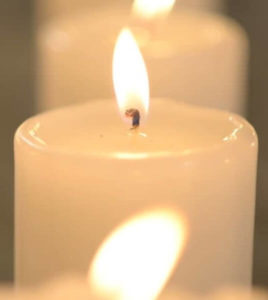 Hinton "Paul" Powers Jr.
November 12, 1947 – July 3, 2022
Hinton "Paul" Powers Jr., 74, of Chester, VA went to be with his Lord on Sunday, July 3, 2022.
Paul was preceded in death by his parents, Hinton Paul Powers Sr. and Katherine Aultman Powers; and brother Ronnie Powers.
Paul is survived by his loving wife of 41 years, Dawn Tompkins Powers of Chester, VA; sons, Robert "Bobby" Powers of Burlington, NC, Joseph "Joey" Powers  (Rita) of Prince George, Michael "Mike" Powers of Lynwood, WA , Hinton "Paul" Powers lll (Tiffany) of Richmond and Nicholas "Nick" Powers (Jennifer) of Chester; brother David Powers (Patti) of Chester; sister, Linda Story (Donnie) of Prince George; grandchildren Lydia McClung of Mechanicsville, Matthew
"Matt" and Abigail "Abby" Powers of Prince George, Andrew "Drew", Broderick "Brody", and Keegan Powers of Richmond, Addison Powers of Burlington, NC, Avery, Rorey, and Weston Powers of Chester, and Jack Powers of Edmonds, WA. In addition, Paul leaves behind many loving nieces, nephews,
family members and friends.
Paul worked at Allied Chemical/Honeywell as an electrician for 25 years. He then worked for Chewning and Wilmer Inc. continuing his electrical career until retirement. He loved his church, Unity Baptist in Prince George and served as a deacon, head deacon and Sunday School teacher for many years. Paul
was born and raised a "Hopewell Blue Devil". He was an outstanding football and baseball player winning numerous awards. He carried on this love by coaching minor league youth football and American Legion Baseball for Post 146 (Hopewell) and Post 284 (Colonial Heights) for 17 years. After full retirement, he loved golfing with his life-long buddies, boating, fishing, building model fishing boats, and cheering on his Wahoos. Paul was a lover of people (never met a stranger) and deeply loved his friends and family.
A Celebration of Life will be held at 1p.m. on Saturday, July 16 at Unity Baptist Church, 4951 Mount Sinai Road, Prince George, VA.  A visitation will be held from 11:30 to 1 p.m.  prior to the service at the church.
In lieu of flowers, memorial contributions may be made to the "Building Fund" at Unity Baptist Church 4951 Mount Sinai Road Prince George, VA 23875.