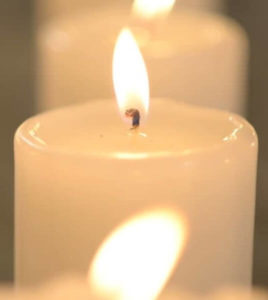 James Douglas Tyler Mayo
May 22, 1958 – October 11, 2022
James Douglas Tyler Mayo, 64, of North Chesterfield, VA passed away Tuesday, October 11, 2022. He was born May 22, 1958 to the late James and Ollie Mayo.
Tyler was the fourth born child between the two. He was preceded in death by his sister, Marlon Markeeta Mayo; and a brother, David Winston Mayo. At a young age, Tyler joined Mount Tabor Baptist church. He attended Richmond Public Schools where he graduated from John Marshal High in 1976.
Tyler was a laborer and "jack of all trades." He worked as a mechanic at the family business Mayo's Amacco Service Station, a restorer of buildings, and part owner of the Mayo's Investment Group. Tyler Loved all sports and was a Steelers fan for life.
Tyler leaves to cherish his memory brothers, Ronald and Jason Mayo, and Sultan Abu-Bakir; sisters, Shelly Mayo and Clara Banks; cousins, Joyce and Floyd Brown, Sylvia, Anthony, and Pam Moore, Shelia Boatwight, June, Alvin, and Calvin Jeffers, and Leon, Gary, Jeff, Saranette, Larry and Keeta Miles; nieces, Jazmine, Chantel, and Tarsheda; nephews, Brandon, Joshua, Caleb, and Christopher Mayo; a host of other grands and great-grands; a devoted friend, Joseph Youngblood; and a host of other family and friends.
A memorial service will be held at 3 p.m. on Friday, October 28 at Affinity Funeral Service, 2720 Enterprise Pkwy, Richmond, VA 23294. The family will receive friends one hour prior to the service.
Click here to view the Livestream for James Douglas Tyler Mayo.