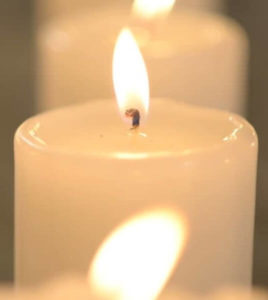 John Linwood Parker
Aug. 15, 1973 – Dec. 20, 2021
Our friend, John Linwood Parker took his final journey home on Monday, December 20, 2021. as he reached the gates of our Lord's loving light. He was received by cherished family and friends that went before him. Their heavenly jam session now has a new member.  And Then the rainbow bridge flourished and all his dogs came for the reunion.
John is survived by his mom and  stepfather, Sharon and Curly Walton his brother, Shawn Martin and his children, Blake and Presleigh; "His boy" Jacob Calhoun and his wife, Michelle and their family. All of the countless ones he mentored.  If you have a choice of being right or being kind…..choose kind.   And his loving and loyal friend, "Always and Forever", Ellen.
His soul has finally rested in peace. There's one last thing left to be said. "Say hello to heaven".
No visitation or viewing is planned by the family. A private service will be held at noon on Friday, January 7, 2022, at Affinity Funeral Service  Mechanicsville Chapel.  Interment will follow at 1 p.m. at Washington Memorial Cemetery.