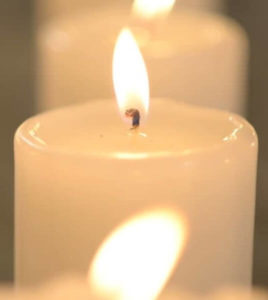 Joyce Isabella Pollard
November 25, 1958 – December 6, 2021
Joyce Isabella Pollard of Richmond, VA was born on November 25, 1958, to Mattie Pollard in King William County. Affectionally called "JP" by friends and family. She departed this life on December 6, 2021. JP was preceded in death by her sister, Jacqueline Pollard; brother, James Pollard; three aunts; and the love of her life, Faytie Richardson, Jr.
Joyce was a devoted mother & grandmother. She devoted her life to Christ at an early age at Saint Paul Baptist Church. She attended King William High School. She enjoyed cooking for her family, playing bingo, dancing, singing, going out on the weekends, and spending time with her grandchildren. It would be wrong to say that JP lost her battle because she never stopped fighting. No matter how sick she was, she was always determined. When anyone else would have broken, JP stayed strong. Through her, we know what resilience and perseverance truly look like. There was no quitting, she cared deeply for her family and neighbors. She did this not out of obligation, but because of who she was. She was always the first to offer help. Just because she is no longer here, it doesn't mean she lost her fight.
JP's legacy is carried on by her devoted mother, Mattie Pollard of King William, VA; Papa John as a devoted father figure; daughters, Diane Pollard of Mt. Olive, VA, Ceira & Raven Pollard of Richmond, VA; sisters, Barbara Pollard of Richmond, VA, Geraldine Pollard of King William, VA; grandchildren, Marlon Pollard, Kaielle Pollard, Deon'Jay Pollard, Javon'Tay Pollard, Jamari Pollard, Jaliah Jackson, A'Zari Pollard, A'Zyiah Gary; great granddaughter, Kai'Leah Cottrell; and a host of nieces and nephews. Followed by many other loving family members and friends. Devoted best friends Margie Harris & Shirley Wheeler.
Click here to view the live stream service for Joyce Isabella Pollard.