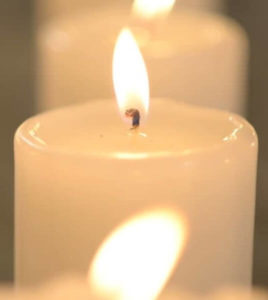 Kallop Xavier Cox
May 10, 1983 – October 22, 2022
Kallop Xavier Cox, 39, of Richmond, VA passed away on Saturday, October 22, 2022.
Kallop was born May 10, 1983, in Richmond, Va. He attended Goochland High School. Kallop did work as a cook and a warehouse, but he was known for being a sweet and kindhearted person. Kallop was very loving and outgoing. He loved making people laugh and loved to be around his family and friends. Kallop was the third oldest out of sixteen.
Kallop is preceded in death by his late brother, Alex Ramoan Jones Sr.
Kallop will be missed dearly, and he leaves behind three loving kids, Kallop Jr., Kimberly, and Alana; his mom, Mary Ellis;  father John; sisters Janay, Charisma, Shelia, Jennifer, and Cassie; brothers Charles, Herbert, Larry Jr., Adam, Jeffery, Jonathan, Nicholas, Tyler, and Jason; devoted nephews and nieces; uncles Kenny and Skeeter;  devoted God-sister and cousin, Amy and Janet; aunties Annie Carter, Rosa Lee Shelton, and Miranda Lewis; and best friends and family that I missed.
A funeral service will be held at 4:00 P.M. on Thursday, October 27, 2022, at Affinity Funeral Services, 2720 Enterprise Pkwy, Richmond, VA 23294. The family will receive friends an hour prior to the memorial service.