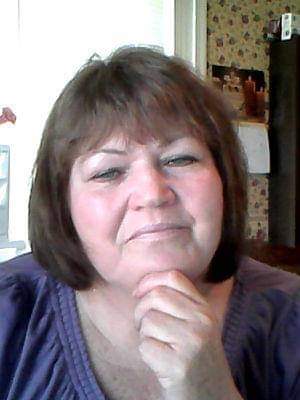 Kathleen Lauretta Wilder
February 6, 1957 – February 3, 2021
Kathleen Lauretta Wilder, 63, of Mechanicsville, VA passed away on February 3, 2021 surrounded by her loving family.
Kathleen, born on February 6, 1957 to William & Patricia Wilder in Carson, CA, immediately brought joy and laughter into the world. Kathleen went on to graduate from Phineas Banning Senior High School in 1975. After graduating from high school, Kathleen focused her energies on becoming a strong independent woman, who enjoyed experiencing all of life's adventures and capturing every moment with a photograph.
In June of 1986, Kathleen gave birth to her eldest daughter, Sarah. Then in 1989, Kathleen met and married her first husband, Warren "Budd" Jones, and they moved across the country to New Bern, NC   In December of 1990, Kathleen gave birth to her youngest daughter, Erin. Within the next four years, Kathleen and Budd would move from NC to finally settle in a quaint neighborhood located in Mechanicsville, VA.
When Kathleen had Erin, she decided to work only part-time in order to fully dedicate her life to being a wonderful mother. Kathleen excelled at encouraging her daughters to try new things, to make new friends, and to see new places. Although she and her daughters had their differences, Kathleen always supported her family through the many passions and difficulties of their lives. One such difficulties occurred when Kathleen and Budd decided to separate and divorce in 2004. Even though her first marriage did not work out, Kathleen was still open to finding her soulmate. On New Year's Eve of 2004, she met the love of her life, Darryl Ferrell. He remained her loving, devoted partner until her passing.
Kathleen had an artistic, creative mind, which fed her passion for baking and photography. When she wasn't filling her home with warmth and kindness, she could be found collecting strikes at the local bowling alley or playing the slots at the casinos with friends. She was always a social butterfly, who enjoyed making memories with the ones she cherished.
Kathleen was a loving mother, Nana, partner, sister, and friend- who gave her all to her family and friends. We will never be able to fill the space left behind by her. We will miss her greatly.
Kathleen was predeceased by her father and her mother, as well as her Aunt Teresa Lynch and late husband, Warren Jones Jr. She is survived by her loving partner, Darryl Ferrell; her eldest daughter, Sarah Bryant, son-in-law, Ray Bryant, and their children, Natalie, Riley and Shane; Her youngest daughter, Erin Jones and her children, Veronica, Landon, and Levi; Her "stepson", Jason Ferrell, and his daughters, Alexis and Lana; Her older brother, Kevin Wilder, sister-in-law, Shirley Wilder, and their family; Her younger sister, Ellen Wilder; Her sister-by-bond, Cynthia Lawrence, and her family; And all her life-long friends and their families.
In lieu of flowers, please consider a donation in Kathleen's name to Girls Scouts of America. As she wished to be cremated, a Celebration of Life event will be announced at a later date.