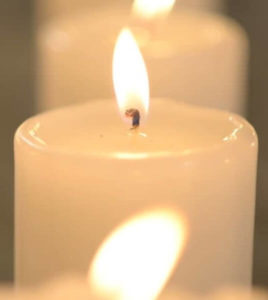 Kenneth Warren Tate Jr.
January 17, 1986 – July 2, 2022
Kenneth Warren Tate Jr., 36, of Chesterfield County,Virginia went to be with the Lord on Saturday, July 2, 2022.
Kenneth was preceded in death by his granfather, Rodney Wayne Fitzgerald, on his mother's side and his grandmother, Lillie Stout of Richmond, on his father's side.
He is survived by  his beloved wife, Melany Tate; his parents, Susan Turner, Kenneth Tate Sr. and step-mother Lisa Tate; grandmother Rebecca Jan Turner; siblings Emily Turner, Kyle Tate, Amanda Boettecher, Lauren Jaffe, Brittany Addock, Ashley Jordan and Stephanie Call; chidren Grace, Zyaire, Zyon, Alyssa, Marley and Kaiya.
Kenneth was the lead installer for Bath Solutions and a business owner and contractor for Quality Home Improvements. He was an amazing person that grasped life and lived it the fullest. He came from prison and went straight to praise, keeping his loved ones close and embodying what it meant to be a father. He lived life by his own rules, God willing, and created memories with every person he encountered.  He left his family surper proud turning his life around and becoming the man he was destined to be.  Most importantly, he was proud of himself and what he had evolved into.  Being able to provide not only for himself but also for his famiy is what truly made him happy and who he was.
While we all love him and will miss him, we gained many memories and a legacy to forever protect in his honor …..FAMILY.
The family will receive friends from 2 to 3 pm with a memorial service to follow at 3 pm Saturday, July 9 at Affinity Funeral Service – Richmond Chapel, 2720 Enterprise Pkwy, Richmond, VA 23294.
Click here to view the livestreamed funeral service for Kenneth Warren Tate Jr.