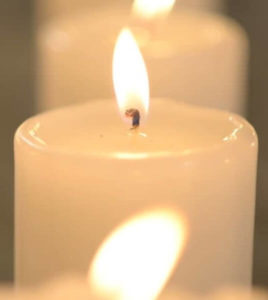 Lucinda "Cindy" Anne Cole Adkins
May 26, 1962 – May 17, 2022
Lucinda "Cindy" Anne (Cole) Adkins, 59, entered the Kingdom of Heaven on Tuesday, May 17, 2022.
Cindy was born May 26, 1962, in Richmond, Virginia. She was the daughter of the late Lee Baeker Cole and Jeanne Anne (Smith) Cole. Cindy's brother, Timmy, and a niece, Kim, also preceded her in death.
Cindy was a proud 1982 graduate of her beloved Highland Springs High School and a dedicated 23- year employee of Walmart. She never knew a stranger. Once
she met you, she was your friend for life. Cindy was a devout Catholic and a lifetime Parishioner of Saint John's Catholic Church in Highland Springs.
Cindy leaves behind to cherish her memory her children, Meghan Holt (Chase Vaughan) and James Adkins; three grandchildren Malachy Cole, Ashton Vaughan, and Kellan Vaughan; a sister Connie Brashear (Fredrick Hager); a sister-in-law Mary; two nieces Jennifer and Tiffany; four nephews Todd, Robert, Shaun, and Matt; two special "family" members Dane and Diane Grosz; and a host of cherished friends and extended family.
The family will receive friends  at noon on Thursday, May 26 at Saint John's Catholic Church in Highland Springs, where a Funeral Mass will be held.
A reception will follow at the church.