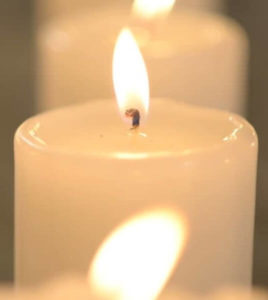 Michael Francis Archie
August 7, 1948 – July 26, 2023
Michael Francis Archie was born in Buffalo, New York on August 7, 1948.  Mike was employed by DuPont for 35 years where he served in numerous managerial positions and always supported and mentored members of his team.  Mike was dedicated to God throughout his life no matter how difficult it was at any given time. He was truly a Southern Gentleman always assisting others through church and community.  He enjoyed golf and valued the time with his golfing companions.  He loved spending time at the beach which gave him time for prayer and reflection.  His amazing craftsmanship was evident in many home and garden projects from building a brick arch to completing woodwork throughout the house.
Mike loved his family and was so proud of his two grandsons.  They were a huge part of his life.  His passion for history was shared with his grandson, Joe, who considered him a second father.  His grandson, John, appreciated that he always took the time to listen and valued his granddad's wisdom and guidance.
The world is a much better place because of Mike's generosity and dedication to others.
A memorial service will be held at 11 a.m. on Wednesday, August 2, at St. Edward of the Confessor Catholic Church, 2700 Dolfield Dr, North Chesterfield, VA. 23235.
In lieu of flowers, please consider a donation to the American Heart Association.