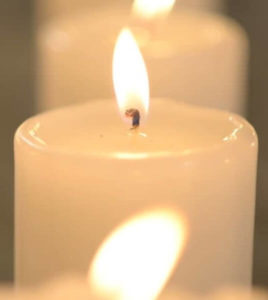 Michael J. Davis, Sr.
May 22, 1953 – July 18, 2019
Michael James "Mike" Davis, Sr., 66, of Bumpass formerly of Rogersville, Tennessee passed away Thursday, July 18, 2019 at Memorial Regional Medical Center. Mike was disabled and lived with his mother and sister.
Mike was preceded in death by his father, Bert Davis Sr; and his daughter, Carrie. Survivors include his mother, Georgia Davis; children, Michael, Chrissy, Kim and Andrew; several grandchildren; sister Karen, brothers Buster, Don, Lawrence and Jerry; numerous aunts and uncles; several nieces, nephews and cousins; a host of friends; and his beloved dog, Baby Girl.
Mike was a former co-owner of Davis Brothers Landscaping. He loved fishing, floating with his siblings on the South Anna and gardening. Mike loved his family, he would call his siblings every day to check on them.
The family will receive friends from 6 to 8 pm Wednesday, July 24 at Affinity Funeral Service, 2720 Enterprise Pkwy, Richmond, VA 23294. A funeral service will be held at 11 am Thursday, July 25 at the funeral home chapel. Interment will follow in Spring Grove Cemetery in Mineral.