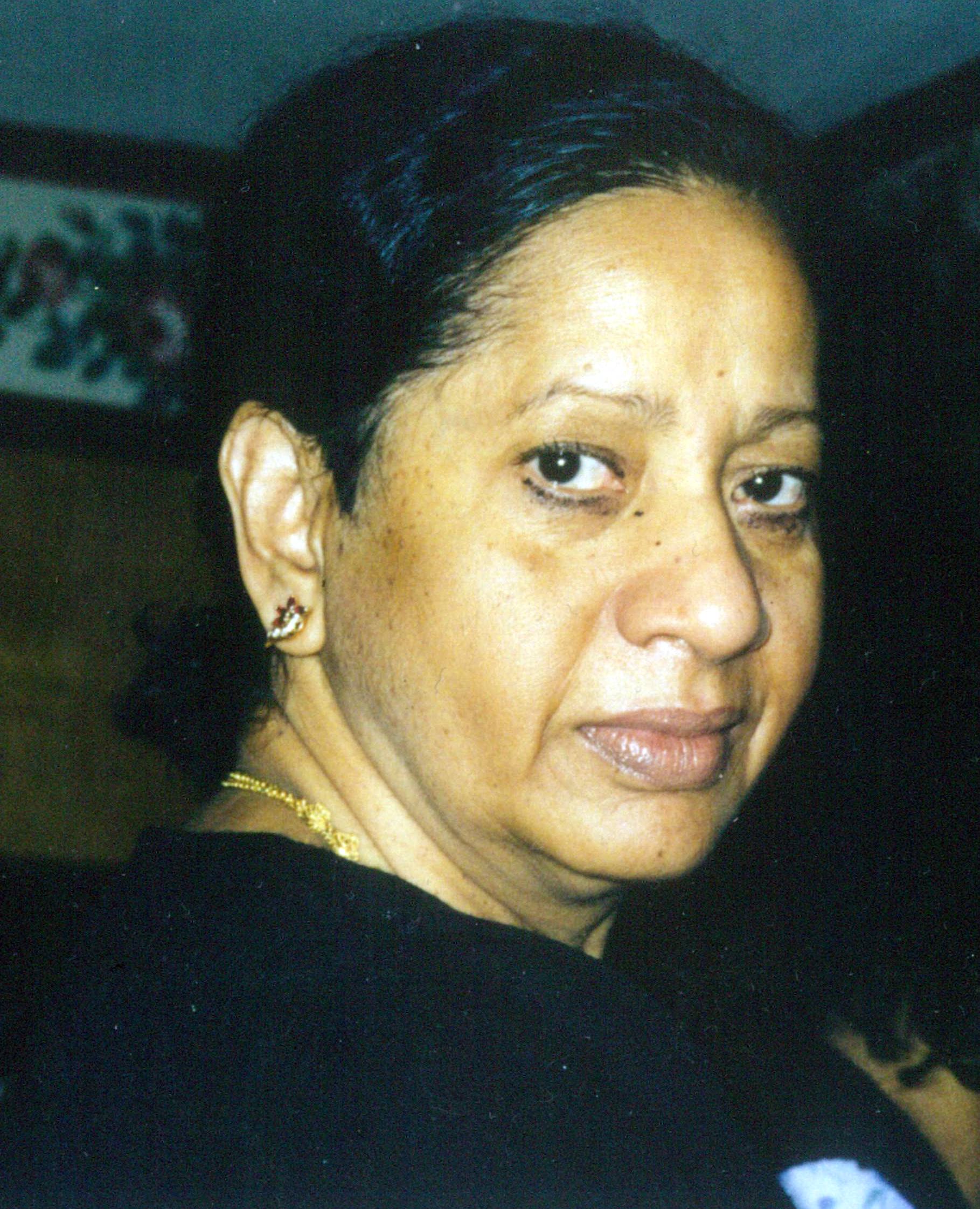 Myra S. Lall
Feb. 21, 1937 – Aug. 24, 2020
Myra (Meena) Lall, 83 years old, of Richmond, VA passed away on August 24th, at St. Mary's Hospital.
Myra is survived by her three sons: Sanjiv, Sharad & Amarjit and a large extended family in the Richmond area. She was preceded in death by her husband of 56 years, Ajit Lall.
She moved to Richmond in 1970 from New Delhi with her husband & sons to join her siblings & parents, who all migrated here from India in the 1960s.  She attended Vanderbilt University's Peabody Graduate School on a scholarship, receiving her degree in 1958.  Upon graduation she returned to India, eventually getting married in 1961.  She lovingly devoted her life to her husband and children.
In spite of her slight frame and gentle, loving personality she was tough; surviving two different cancers, many, many other conditions, and even COVID-19, to eventually succumb to advanced heart disease.
Visitation will be held on Sunday, August 30th at Affinity Funeral Home (2720 Enterprise Parkway, Richmond, VA 23294) from 3:00 to 5:30.  A grave-site funeral service & interment will be held at 11:30 on August 31st, at Forest Lawn Cemetery (4000 Pilots Lane, Richmond, VA 23222).  We will adhere to social distancing & masks (provided) at both events.
In lieu of flowers, donations can be made in memory of Myra Lall to Bon Secours Richmond Healthcare Foundation bsvaf.org.