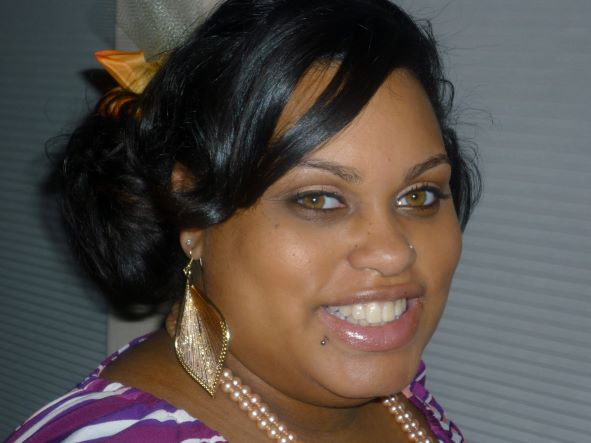 Nikita Reye Carter
September 27, 1989 – March 9, 2023
Nikita Reye Carter, age 33, of Moseley, Virginia passed away on Thursday, March 9, 2023 in Bon Secours Community Hospice House.
Nikita was the youngest of three children. She tried to do everything her brothers, Dominic, and Shaun, did, whether it was climbing a tree or a fence. She enjoyed many activities to include swimming, fishing, horseback riding, bike-riding, and roller skating. She also enjoyed singing, dancing and she took gymnastics lessons. Nikita was skilled at card and board games.
Nikita was a member of choirs from a toddler to adult, and she also served with the Drama Ministry. She held memberships at Tree of Life Bible and Word of Life Church International in Northern Virginia, and most recently The Saint Paul's Baptist Church in Richmond, Virginia. She opened her heart to the Lord at the age of five, and she was baptized soon thereafter.
Nikita graduated from Highland Springs High School with the class of 2007. Throughout high school, she worked as a server. At J Sargent Reynolds, she completed the Polysomnography (Sleep Study) course along with a majority of the classes for her nursing degree. She also attended Norfolk State University. She ended her work life as a CNA with Companion Extraordinaire earning a five-year anniversary certificate.
Survivors include her 9-year young daughter, Angelique Carter; her mother and step-father, Crystal and Rodney Perry; three brothers, Dominic (Amie), Shaun and Kai; three nephews, Tristian, Kingdom and Prosper; one niece, MiA; five aunts, Frona, Harriette (Marvin), Vicky, Sharon and Katrina (Robert); three uncles, Angelo, Garrett, and William (Hope); three great aunts; and a host of cousins, family and friends. She was preceded in death by her father, George Alvin Carter; her uncles, Keith, Marvin and Lorenzo; and her grandparents.
A Celebration of Life will be held at 11:00 on March 17, 2023, at Mt. Gilead Full Gospel International Ministries, 2501 Mt. Gilead Blvd., Richmond, Virginia. Interment will be private.
Memorials may be made to Crystal Wiley-Perry. Send IM via FB (Crystal Perry) for details.