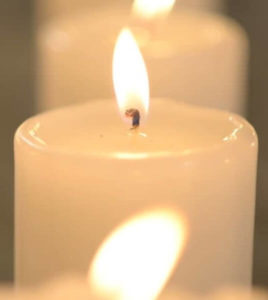 Norman J. Santiago
August 19, 1959 – September 20, 2021
Norman J. Santiago, 62, of North Chesterfield, Virginia, passed away on Monday, September 20, 2021, in St. Francis Hospital.
Born August 19, 1959, in Bronx New York, he moved to Attleboro, Massachusetts as a teenager where he graduated from Bishop Freehan High School. He went on to Framingham Junior College in Massachusetts before moving with his family to Richmond, Virginia where he resided.
Survivors include his wife, Melissa; daughters, Samantha (Patrick) and Isabella; granddaughters, Emma and Charlotte; siblings, Will and Gina; and parents, Norman and Zaida.
The family will receive friends from 6:00-8:00 pm on Thursday, September 30, 2021 at Affinity Funeral Service-Richmond Chapel, 2720 Enterprise Parkway, Richmond, VA 23294. A Funeral Service will be held at 11:00 am on Friday, October 1, 2021, at St. Mary's Catholic Church, 9505 Gayton Rd, Henrico, VA 23229. Interment will follow in Greenwood Memorial Gardens, with a reception to follow at St. Mary's Catholic Church.