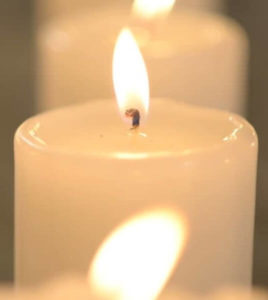 Ollie Rogers Mayo
October 1, 1933 – October 1, 2022
Ollie Rogers Mayo, 89, of Chesterfield, Virginia passed away on Saturday, October 1, 2022, at her home.
Ollie Pearl Rodgers was born on October 1, 1933, in Danville, Virginia. She is the last of 10 children of the late, David Rodgers and Anne Womack Rodgers. She was the sole surviving sibling, brothers, Willie Henry, Charles Mac Rodger; and sisters Mary Reid, Elizabeth Elsie Davis, Geneva Davis, Martha Ann Womack, Alma Jeffers, Lucille Moore, and Bertha Terry. A daughter, Marion Markeeta Mayo and David Winston Mayo also preceded her in death.
Ollie attended and graduated from Danville High School shortly thereafter she attended the Maggie L. Walker school of nursing. Where completion led to the Medical College of Virginia to achieve nursing degrees of LPN and RN. Later ensuing 60 years of acceleration, she received a Master of Science degree in nursing. Also at age 70, she passed the United States certification of Nursing exam where she was second in her class of 300. While working at MCV she was on the nursing staff at Rubicon Inc. Ollie later joined the Cedar Street Baptist Church of Virginia, where she served on the Nursing and Usher board. Her hobbies were cooking, reading, and an accomplished seamstress at making clothes for herself and others.
Ollie was married to the late James Claynorman Mayo of Oak City North Carolina. She leaves to cherish her memory sons, Ron Mayo, Jason Mayo, and Tyler Mayo; nephews, June, Alvin, and Calvin Jeffers; daughters-in-law, Ruby Peete, Ellen Taylor, Juanita Anderson; grandsons, Brandon, Joshua, Caleb, and Christopher Mayo; granddaughters, Jasmine Buckingham, and Chantel; one great-granddaughter, Ava Jones; nieces, Joyce Brown, Donna Clark, Sylvia, Pamela Moore, Sheila Boatwright, Sarahnette Miles, Kay Davis, and Trudy Davis; great-nephews, Michael, James Eddie, Nakia, and Delbert Davis; and a devoted family friend, Joseph Youngblood Lewis; and a host of other cousins and family.
A viewing will be held from 1:00 to 2:00 p.m. Wednesday, October 12 at Affinity Funeral Service, 2720 Enterprise Pkway Richmond, VA 23294 with a funeral service to follow at 2 p.m. A repass will follow at The Military Retirees, 2220 Sledd St., Richmond, Virginia 23222.
Click here to view the LIVESTREAM of the service of Ollie Rogers Mayo.
Any acts of kindness and/or donation can be mailed to:
Ron Mayo
10612 White Rabbit Road
N. Chesterfield Virginia 23235