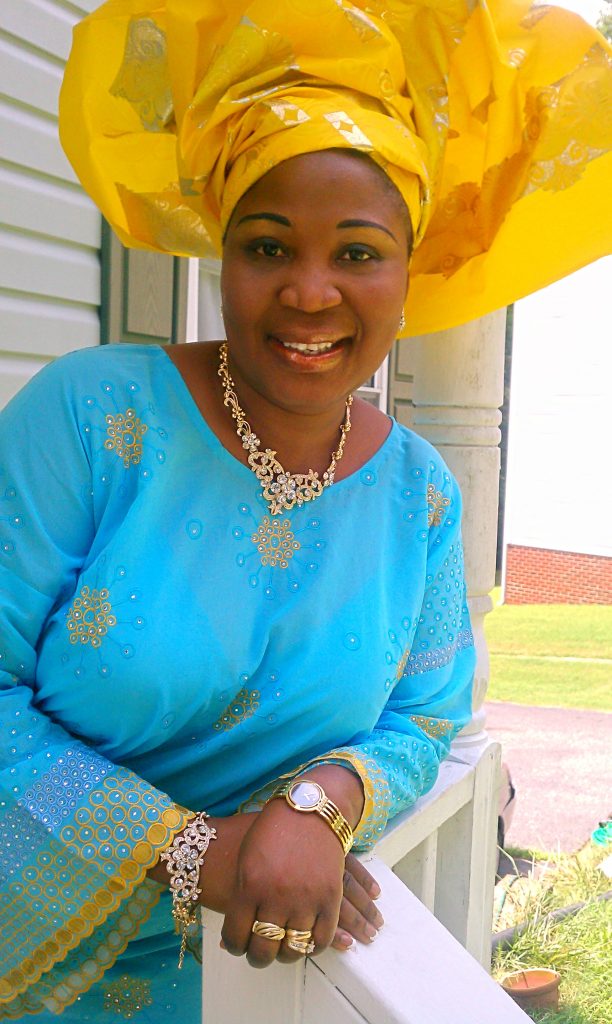 Omolola Alaba Adeleke-Oni
January 13, 1965 – October 26, 2022
Mrs. Omolola Adeleke-Oni was born the third of eight children on January 13, 1965 to the family of Mr. Ganiyu Adeleke and Mrs. of Otun Ekiti, Nigeria. Lola, because of her love for mankind chose Nursing as a profession right after high school. Lola attended Osun State School of Nursing and graduated in 1987. She worked at Oroki Hospital, Osogbo until 1990 and then she proceeded for a Midwifery program in Abeokuta. She became a Registered Nurse-Midwife in 1991 after which Lola met her sweet-heart, Rufus Oni in Lagos on her visit to a friend. She continued to work in the nursing field until eventually joining her husband in the US in 1994.
God blessed them with three wonderful children. The family moved to Virginia in 2003. Mrs. Oni was very ambitious therefore she went back to school in 2005, she received a Bachelor of Science degree in Nursing at Virginia Commonwealth University. Very restless Lola decided to pursue a career in Cosmetology in 2008. As well as starting a master's program to become a Clinical Nurse Specialist on the acute adult care track at Liberty University and completed the program in December 2011.
Lola enjoyed dancing, singing, traveling, and making friends in which we are grateful that she did so until she was called to glory on October 26, 2022 in Richmond, Virginia. She is still alive in our hearts and in the spirit, survived by her husband Mr. Rufus Oni and three children Samuel Oni, Abidemi Oni, and Abisola Oni. May her soul rest in perfect peace.
A funeral service will be held at 11 a.m. Saturday, November 5, 2022, at Affinity Funeral Service, 2720 Enterprise Pkwy, Richmond, VA 23294. Interment to follow in Roselawn Memory Gardens – Glen Allen, VA.
Click here to view the live-streamed funeral service for Omolola Alaba Adeleki-Oni.