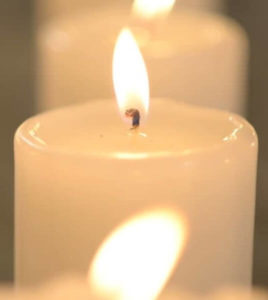 Rebecca (Becky) Octavia Wooldridge Waring
July 28, 1938 – September 3, 2023
Rebecca (Becky) Octavia Wooldridge Waring, 85, of Richmond, VA passed away on Sunday, September 3, 2023, after a long, complicated struggle with mental illness and cancer.
Born July 28, 1938, in Richmond, she spent her early years enjoying summers on the Rappahannock River with family and built a large network of friends during her time at TJ High School and Longwood College where she graduated with a teaching degree. While Becky was a petite lady (one friend said "she is not as big as a peanut"), she was known for being stylish, strong-willed, determined, and a quiet force who charmed those around her. During her later years, Becky was known as Bekone P. Smith, and even though her personal journey was not easy she did develop strong bonds with several of her caregivers who treated her with great kindness.
She is survived by her son, C. Lawson Waring (Byron Wampler). She was preceded in death by her parents, Clifford and Octavia Wooldridge; sister Margaret (Peggy) Noble; and daughter Susan Spears Waring.
There will be a private family service at Forest Lawn Cemetery in late September. In lieu of flowers, donations can be made to Richmond Behavioral Health Foundation (www.rbha.org/donate), 107 S. Fifth Street, Richmond, VA 23219.