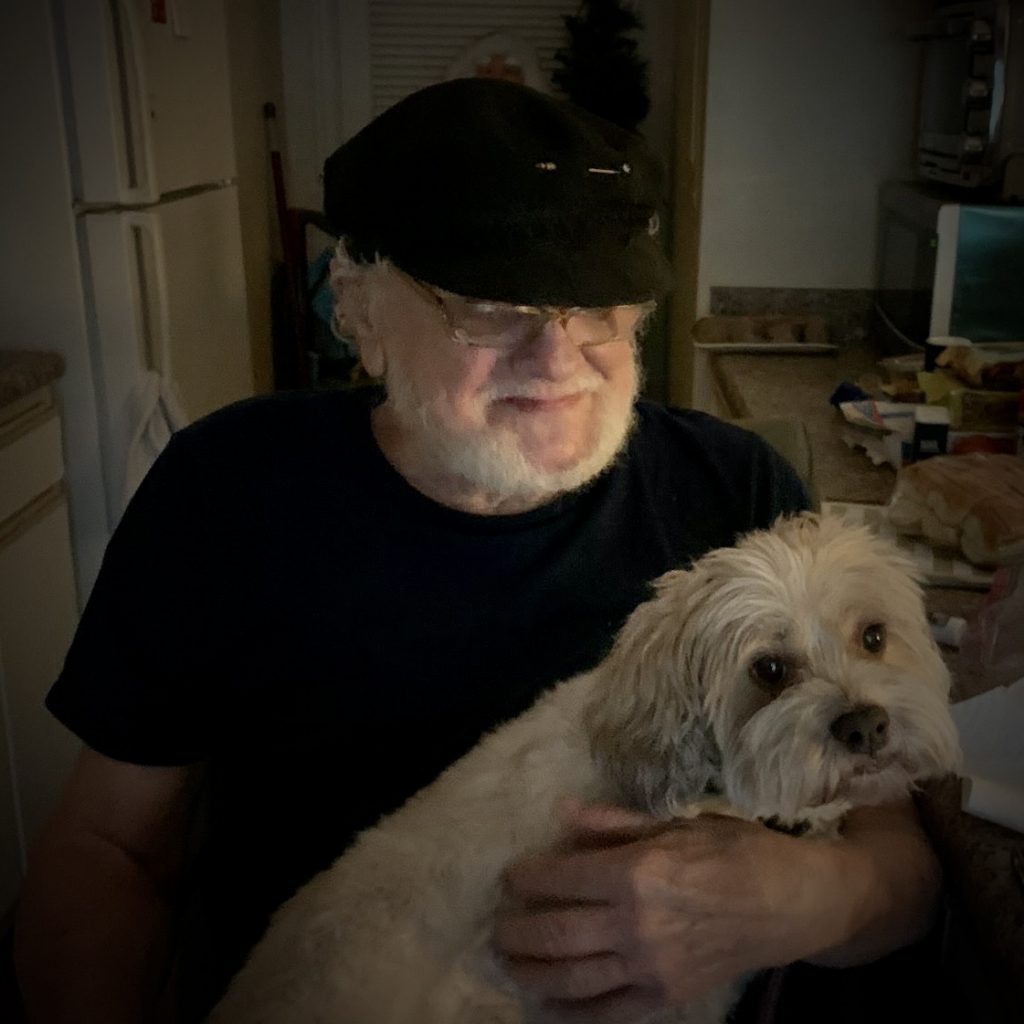 Richard Thomas "Tom" Dalton
October 24, 1939 – October 13, 2022
Richard Thomas "Tom" Dalton, 82,  passed away peacefully in the early hours of Thursday, October 13 2022 at the age of 82.
Tom lived a long and full life and was loved by many. He had a special knack for drawing folks towards him with his easy smile, his caring open nature, and his love of sharing good moments with others. Tom was a talented man who could play the piano for hours without sheet music, which he did for many years at O'Toole's Restaurant & Pub on Forest Hill to the great delight of everyone present. He had a beautiful singing voice as well. In his younger years, Tom would travel to other parts of the country to play and sing, including for a time in Los Angeles where he met several celebrities. He also had a passion for Richmond theatre and was well known in those circles, frequently styling fabulous hairdos for the actors. In 1956, Tom once ushered at The Mosque Theatre (now the Altra) for an Elvis Presley concert and had the good fortune to meet Elvis at that time. Another passion of his was breeding and raising Great Danes as show dogs, which he also did for many years. All who knew him knows he had a special place in his heart for his dog Zeke, who he found abandoned in The Fan, and for Eva who always brightened his every day.
During the greater part of his life, Tom was a licensed cosmetologist and the owner of Dalton's Hair Chateau; where, until just over three years ago, he styled haircuts for customers of all ages. He had special artistry with his cuts that, along with his welcoming nature, kept his clients and friends coming back for many years and decades. His shop in The Fan was a welcoming spot with its interesting décor, fireplace, huge mirror with two carved women, and giant houseplants. Tom loved decorating for the holidays, and his shop would be festooned with Christmas decorations including a life-sized Santa. In keeping with his character, many of his clients regularly brought him homemade goodies and spoiled his dogs with treats. There was never a shortage of good-natured banter and conversation.
Tom was born in Powhatan County where he grew up with his mother, father, and two sisters. It was there where he learned to cook good country food, with a special love of butter beans and cornbread baked in an iron skillet. He had an unparalleled love of sweets with an abundance of cookies and ice cream always at the ready. Tom lived in The Fan district most of his life, dearly loving every aspect of that neighborhood and its people. His favorite haunt was the Bamboo Café on Mulberry Street; just a block from his last shop. He'd join in for drinks with friends and take home the Bamboo's freshly made soup for dinner on a regular basis.
During his illness Tom had many caring souls who helped him in every way possible, bringing him food, cleaning, and taking him to appointments. These generous friends and family members reflect back on what Tom gave to the world. Tom is preceded in death by his parents, Richard and Georgie Dalton; his sisters, Shirley Ziegler and Dorothy Morrison. He is survived by his only son, Stephen Dalton, who he was exceptionally proud of and loved deeply beyond measure. He is also survived by his nieces, Jane Preston and Susan Hare; and his nephew, Jim Morrison.
Tom's friends and family will miss him greatly and will remember him for the warmth he showed others; and, of course, he'll be fondly remembered for his Irish flat caps which he was never without.
As per his request, there will be no funeral. A private gathering will be held with family and close friends at a later date