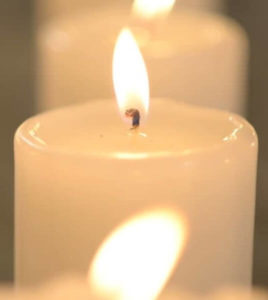 Sidney C. Throckmorton
June 8, 1951 – December 3, 2022
Sidney C. Throckmorton, 71, of Quinton departed this life on Saturday, December 3, 2022, at his home.
Sidney was a U. S. Army veteran and retired from Philip Morris after more than 30 years.  He was one of the first employees hired for Lowes in White Oak Village and worked part-time for eleven years. Sidney was a loving and devoted husband, father, and grandfather.  He had a huge heart and would give anyone the shirt off his back.  He was a master woodworker and could mechanically fix anything.  Sidney was an avid NASCAR and football fan.  In his earlier days, he played softball for Philip Morris and also coached his son's baseball team and his nephew's T-ball team.
Sidney was preceded in death by his parents, Wilson Clarence Throckmorton and Louise Griffin Throckmorton; former daughter-in-law, Jennifer Throckmorton; and son-in-law, Toby LeFebvre. Survivors include his beloved and loving wife and best friend, Charlynn G. Throckmorton; daughter, Cynthia Ann LeFebvre; son, Kenneth W. Throckmorton; four grandchildren, Addie Throckmorton, Camden LeFebvre, Pierce Throckmorton, and Wyatt Throckmorton; sister-in-law, Carla Hawk (Jerry); two nieces, Caly Woods (Brandon) and Rylee Emerson; one nephew Henley Chayka; and great-nieces Charlotte Patton and Veda Woods; mother of his children and friend, Joan Throckmorton; and his furr baby princess, Trixie.
The family will receive friends from 12:30 to 1:30 p.m. on Sunday, December 11 at Affinity Funeral Service Mechanicsville Chapel, 8074 Mechanicsville Turnpike, Mechanicsville, VA  23111. A Celebration of Life Service will follow at 1:30 p.m. in the funeral home chapel. Online guest book at affinityfuneralservice.com.