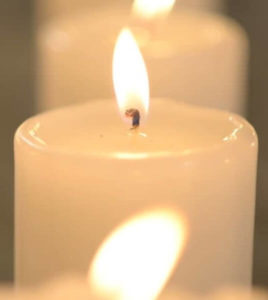 Thai-Christopher Quang Truong
April 25, 1994 – September 16, 2022
Thai-Christopher Q. Truong was born on April 25, 1994 in Rochester, New York. Ever since he was a child, he lit up the room with his magnetic personality. Thai's vibrant energy and infectious laugh were known by all. He was wise beyond his years. These characteristics that he possessed were evident throughout his life, no matter where he went or who he met. He was a chameleon and could flow effortlessly in any arena, whether it's just chilling with his friends in his living room, dining with world leaders and dignitaries at a world conference in Australia, or at various political events in Washington DC.
In September 2002, Thai and his family relocated to South Riding, Va. from Upstate NY. He officially became a Virginia resident after moving to Ashburn, VA in 2005. Thai planted his roots in Ashburn, Va., and ended up graduating from Broad Run High school in 2012.
However, he found his "true home" in Richmond, Va. shortly after graduation. Upon moving to Richmond, Thai instantly embraced Richmond and its community. He initially enrolled in J. Sergeant Reynolds but had his heart set on Virginia Commonwealth University. So in the fall of 2014, he became a student at VCU.
Thai was a renaissance man, a jack-of-all-trades. He not only shared his love for God but also his God-given talents of art, music, and fashion until God called him home on September 11, 2022.
Thai was notable in his community for his creativity in fashion, art, and music. He founded 'Ungrateful Bastards", where he created artwork and clothes and offered affordable high-end vintage wears. He helped spread his love for BAPE wear in the Richmond community, as the majority of people who sported the BAPE wear came from his personal collection.
In 2014, Thai grew a newfound love for being a DJ. Following this passion, he created a partnership with Helen's Restaurant and various venues around Richmond to consistently provide music to its community.
Thai often thought outside of the box and expanded his passion for art, carpentry, and rug making, from which he made one-of-a-kind pieces. Thai's love for music, art, and fashion helped shaped his vision of incorporating all of the elements together into one venue.
His dream was to open an art gallery where people can experience the beauty of his multi-faceted talents. He wanted people to appreciate and enjoy life's beauty as he saw it, sensed it, and felt it.
Thai is survived by his mother, Chau; his father, Jeffrey; brother, Thanh – Alexander; grandmother, and many aunts, uncles, and cousins. His bright smile, humble heart, warming hugs, and inspiring energy will be deeply missed.
A memorial service will be held at 2:00 P.M. Saturday, October 1, 2022 at Affinity Funeral Service, 2720 Enterprise Pkway Richmond, VA 23294. The family will receive friends one hour before the service.
Click here to view the Livestreamed memorial service for Thai-Christopher Quang Truong.