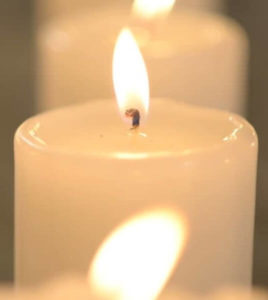 William Eugene Waggoner
August 28, 1942 – June 1, 2022
William Eugene Waggoner, the son of Fermon and Odell Waggoner, went home to be with the Lord during the night of May 31st, 2022 at the age of 79. A beloved husband and caring father, he is survived by his three sons, Jeff, Chris and Rick (Karen); two grandsons, Bamboo and Indigo; his siblings, Jo Frances, Danny, Henry, Bob, Willard and Ora; and lots of nieces and nephews who loved him. He was preceded in death by his wife, Alice Jenkins Waggoner, who passed on October 26th, 2019. They were married for 57 years.
"Bill," as we all called him, lived with a faith in God that did not waver. No matter the challenges faced, he believed that as long as we put our trust in God, everything would be okay. Known for his love of music, he proudly served in the music and fine arts ministry at West End Assembly of God. Many of us remember him as the head of the Roman guard during the Master's Plan Easter pageant.
Bill, you are missed, but we all know of your faith in Jesus and celebrate this passing as a new beginning. It's the end of your fight with Alzheimer's and the beginning of your new life in a glorified body. How hard you fought to provide for your family and willingness to live out your faith in the workplace are character traits that impacted all who knew you.
The family will receive friends from 5:30 to 8:00pm Friday, June 24th at Affinity Funeral Home, 2720 Enterprise Pkwy, Richmond, VA 23294. The funeral will be at 10:00am Saturday, June 25th at West End Assembly of God.