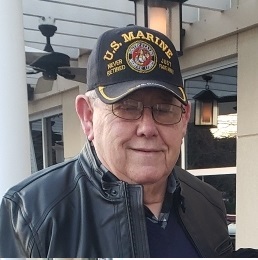 William Patrick Burton
August 20, 1944 – June 18, 2023
William Patrick Burton, 78, of Mechanicsville departed this life Sunday, June 18, 2023 at MCV/VCU hospital.
He was a veteran of the United Sates Marine Corp and a retiree from Verizon. He was a selfless and dedicated family man who gave his all for his family.
Survivors include his beloved wife of 56 years, Gloria Burton; brother Robert (Joyce); sister-in-law Louise Burton; son Patrick Burton (Kimberly); daughter Amanda Pullman (Ken); grandchildren Clifton (Anna), David (Chelsy), Tony (Chelsey), Taylor (Shayne), Kalynn (Corbin), Savannah (Daniel). Nieces Rachel, Kathy, Rebecca and Nephews Richie, Justin and Billie; as well as nine great-grandchildren. He was preceded in death by parents Wilma and Eddie Burton and brother Edward Burton.
A private celebration of life and interment will be held.
In memoriam donations can be made to Salem Presbyterian Church, PO Box 35, Studley VA 23162.