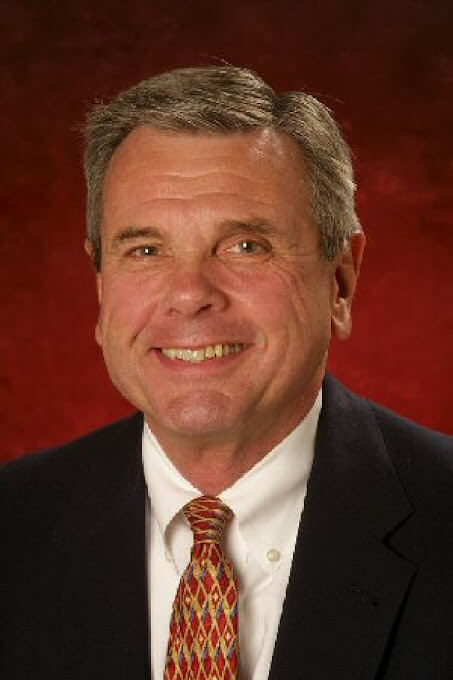 William R. "Bill" Ferguson
Location
Derbyshire Baptist Church
Obituary message
William R. "Bill" Ferguson, 77, also known as "Moose", of Richmond, passed away on February 5, 2019. Bill was born December 31, 1941, in Appomatox, Va. He is survived by his loving wife of 53 years, Pat; son, Ray and wife, Carole; grandsons, William and Zachary; son, Matthew and wife, Beverly; grandsons Mason and McCoy; daughter, Stacey Sylvia and husband, Matt; grandson Matthew, granddaughters Anna-Hensley and Kate; son, Campbell and wife, Andrea; grandsons Campbell and Holden; brother James C. Ferguson and wife, Beverley; sister-in-law, Virginia Ferguson; and several nieces and nephews. He was preceded in death by his parents, Morris and Evelyn Ferguson; maternal aunt, Mamie Cullop; and brother, Morris Ferguson, Jr.
Bill graduated from Thomas Jefferson High School in 1960. He then attended Frederick Military Academy and graduated from the University of Richmond in 1964. He was a U.S. Army Veteran.  Bill had a successful 45 year career in real estate and was the owner of Ferguson & Associates Realtors from 1979-1989.  In 1984, he received the Adrian Bendheim Award for the Outstanding Salesman of the Year from the Richmond Board of Realtors. He was a member of the West Richmond Businessmen's Association and served as President from 1997-1998.  He spent the last 26 years of his career with Joyner Fine Properties. Bill was a dedicated member and volunteer for the John Rolfe YMCA, and also a member of the Koinonia Class of Derbyshire Baptist Church.  Bill had a full life. He had many loyal friends, a career he loved, and a love for his wife and family that was deep and abiding.
The family will receive friends from 5 to 7:30 p.m. on Tuesday, February 12 at Affinity Funeral Service, 2720 Enterprise Parkway, Richmond, VA 23294.  A celebration of life will be held at 1 p.m. on Wednesday, February 13 at Derbyshire Baptist Church, 8800 Derbyshire Road, Henrico, VA. Reception to follow at Hermitage Country Club.
In lieu of flowers, contributions may be made to Cullather Brain Tumor Quality of Life Center, 5875 Bremo Road, Suite 108, Richmond, Va. 23236 or Operation Healing Forces, 380 Park Place Blvd., Clearwater, FL 33759.