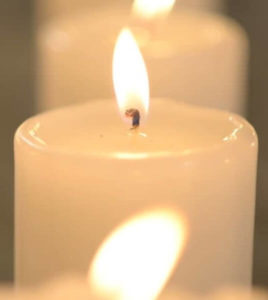 Willie "Louise" Barnes
June 5, 1927 – August 29, 2023
Willie "Louise" Barnes, 96 of Prince George, VA passed away peacefully on Tuesday, August 29, 20223 at Lavender Hills Nursing Home in Orange, VA after a prolonged battle with dementia.
Louise was born in Snow Hill, NC on June 5, 1927, and moved to Portsmouth, VA during WWII, where she worked in the Norfolk Naval shipyard supporting the war effort. There she met her husband of 64 years, Edwin G. Barnes. She was predeceased by her husband, Edwin; son Donald; parents William and Eva Gavin; sisters Cleo, and Juanita; brothers Kenneth, William "Billy", Wilbur, Richard, and Milo.
Louise is survived by her son, William "Jerry" Barnes (Maureen); her brother, James "JC" Gavin (Debbie); sisters Nan Smith and Diane Simonowich; six grandchildren; 14 great-grandchildren; and many nieces and nephews.
Louise was a devout Jehovah's Witness and enjoyed being active in her congregation.
A graveside service will be held at 1 p.m. on Tuesday, September 5 at Greenlawn Memorial Gardens, 3920 Airline Blvd, Chesapeake, Virginia 23321.
In lieu of flowers, contributions may be made to the Hospice of the Piedmont, https://hopva.org/